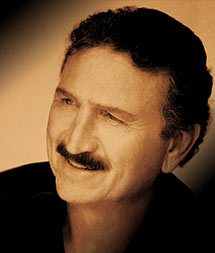 Fanie de Jager is a classical singer of opera, light classical music and popular ballads. During his 40-year career he has performed in opera- and concert halls throughout South Africa and is still in high demand as an artiste.
Fanie was born in Newcastle, the coal mining centre of KwaZulu Natal. He went to a double medium school in the country town of Dannhauser, amongst green hills and massive bluegum trees. The De Jager family moved to Pretoria, where Fanie completed his high school years. Both his parents were musical, and from his early years Fanie was exposed to classical music at home. No wonder he immediately  took classical singing lessons after finishing school.
Fanie's first singing teacher – in 1970 – was a German lady by the name of Frau Gründler, who taught music at  the music department of the Pretoria Technikon. He also took instruction from the renowned Barbara Veenemans. Fanie went on to study for eight years under the German maestro, Albrecht Lewald, who had emmigrated to South Africa after World War II. Mr Lewald was instrumental in the development of many well-known South African singers, including Ge Korsten. After Albrecht Lewald's passing, Fanie spent seven years learning the finer art of Italian bel canto singing under a new master, George Kok.
Throughout all these years as a singing student, Fanie was involved with opera and other classical performances and concerts in and around Pretoria. During this time he sang the lead in popular operas like Don Pasquale, Gianni Schicchi, La Traviata, Rita, Der Wildschutz and Ariadne Auf Naxos.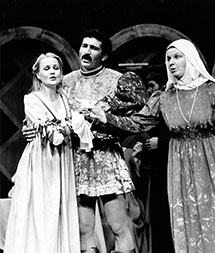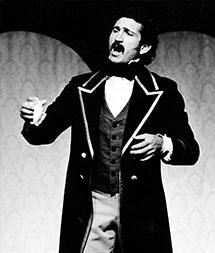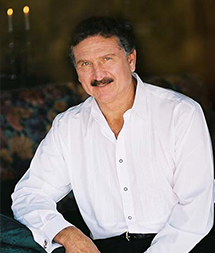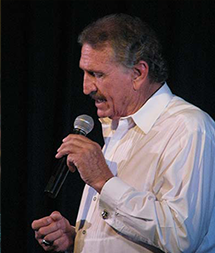 Fanie de Jager had always wanted to be involved with lighter music as well. In 1987 he signed a recording contract and began making records in Afrikaans. However, intermittent marketing and the pressures of a 'day job' meant that for the following 10 years his performances dwindled and he practically disappeared from the South African music scene. He however spotted a gap in local music: melodic songs and ballads from yesteryear. In 2001 he began to record independently. This time he sang popular Irish and Scottish songs and other ballads.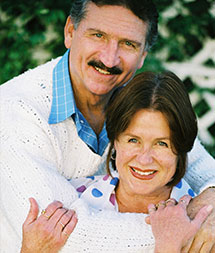 His first album was titled My Sentimental Soul. Shortly thereafter he was invited to perform on the television programme, Noot vir Noot.  My Sentimental Soul  reached gold stutus soon afterwards. The success of this album transformed the lives of Fanie and his wife, Erina. Since then he has recorded nine albums – three of which have sold gold. Fanie rejoined the performance circuit and since that time has given more than 400 concerts around South Africa.
Due to popular request, Fanie has recorded Fanie Sing Ge Korsten Treffers, a tribute to the great man himself. This album is a demonstration of Fanie de Jager's ability to sing classical and lighter music with equal dedication and passion.
In the past four years he has reverted to opera and operatta singing – the source of his initial training. His two classical albums, My Classical Soul and Classics Forever, are both regarded as world-class and have become popular with classical music lovers. Both albums include music from various classical genres like opera, operetta, Neapolitan, spiritual and film musicals. His video versions of O Sole Mio and La Donna E Mobile were also on the playlist of Classic FM TV in London for a while.
Fanie de Jager has appeared in numerous television programmes over the years and a number of his videos – in English and Afrikaans – are still being broadcast on TV2 and Kyknet.